System Overview
Proactive car rental system addresses the need to implement a complete system that optimize current car rental, transportation, trucking and limousine business processes and provide a single integrated solution that covers all the aspects of the car rental and transportation industry.
The car rental system spans all areas of vehicles, trucks, equipment rental and lease management, including, but not limited to, price quotations, reservations, rental/lease agreements handling, trips, invoicing, fleet management & control, customer relationship management, vehicle maintenance and incident management. In addition, the solution will help you to operate your car rental business efficiently in a process controlled environment and support all employees to provide customers with high standards of customer services.
Moreover, the solution is equipped with enough tools to support top management in planning and decision making to achieve short & long terms business objectives. You will utilize the solution as a reliable back end to expand globally and develop new market segments in different areas.
The car rental system will help you improve data entry efficiency, streamline business processes, eliminate backlogs, enable "on demand" vehicles supply, optimize and schedule vehicle maintenance, optimize fleet availability, reduce operational costs, optimize ROl and increase customer satisfaction.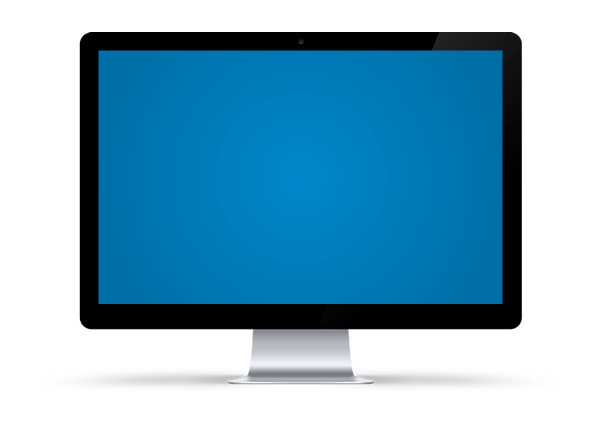 Key Benefits
Car Rental Agreements (Spot - Lease - Long Term)
Job Orders (Non-Revenue Tickets)
Replacement Vouchers
Reservations
Fleet Control
Fleet Management & Maintenance
Pricing
Sales and Marketing
Accounting
Budgeting
Profit & Loss Statements
Performance Analysis
Customer Relation Management
Tarrif & Rates
Equipped with powerful rate engine that automates the rate finding process.
Automate price quotation.
Automate rental/lease calculation processing.
Assign the correct rate using advanced predefined rate logic to optimize the calculation of rental/lease charges according to rental/lease location, rental/lease date, vehicle type, customer type, and rental/lease length.
Maintain consistent rates for customers (i.e., from customer history).
Grace time and late fee charges support.
Insurance and miscellaneous charges support.
Support special rates for on line reservations, insurance and other charges.
Marketing
Built in support for loyalty programs.
Support marketing campaigns & promotion packages.
Seasonal rates.
Reservation
Multi currency.
Local, international and on line reservations.
Automated check on vehicle availability.
Rate optimization.
Reservation module can be customized to integrate with your website.
Identify different reservation types by different colors.
Support both vehicle type or vehicle specific reservations.
Car Rental Agreements
Full integration with reservations.
Fast recall of customer history.
Commercial customers authorization process.
Invoice generation upon rental agreement conclusion.
Agreements can be opened in one outlet and closed in another.
System generated rental agreements numbers.
Rental agreement notes & memo.
Real time vehicle availability.
Support vehicle change during the rental agreement duration.
Multilingual agreements.
The ability to open agreements for vehicle assigned to other outlets.
Lease Agreements
Complete support for lease elements & requirements.
Lease quotation calculates automatically leasing rates according to customer, vehicles type, vehicle accessories and other user driven parameters.
Lease approval process/cycle & authorization.
Lease agreements issue, track & follow up.
Automatic Billing
Automated scheduled customer follow up.
Rental/Lease Invoicing System
Flexible invoicing system with ageing.
Support combined/separate invoicing for corporate customers.
The ability to include additional expenses such as fuel, damage, traffic violation to the final invoice for both rent and lease or invoice them separately.
Support flexible methods of payments & pre billing statements
Multi-currency support.
Outlet Management
Outlet administration, operational & financial management.
Outlet cashier module.
Accounts receivable system with automatic deposits.
Petty cash management module.
Fuel purchase support.
Separate daily transaction reports for each outlet.
Report cash receipts, bank deposits & fund transfer to Headquarter.
Outlet complete business reports.
Multi outlet support.
Customize vehicle types, rates, agreements, invoices, approved credit cards, payment method types, working hour for each outlet.
Multi shift support.
Risk Management
Triggers alerts to the appropriate employee or manager with exception details.
Insufficient deposits.
Overdue vehicle.
Overdue service.
Unauthorized discount.
Unauthorized vehicle upgrade.
Overdue payment.
Outlet alerts detailed report.
Cars not returned in time.
Luxury Cars special monitors.
Workflow & Approval Cycles
Business Requirement
Automate business processes.
Ensure no step is taken without completion of previous steps.
Prevent bottlenecks.
Prevent resource waste.
Complete control on the approvals cycles.
Eliminate data re entity by automatically transferring information to the appointment employee that can be approved or rejected with minimal interaction.
Complete integration with any messaging system.
Customer Relationship Management (CRM)
Complete front end sales system is required that track every sell contract and generate automated follow up for every customer.
Provide each customer with a unique identification key.
Tracking customers' contacts & details.
The ability to categorize companies by type to support corporate, government & individual accounts.
Fleet Control & Planning
Complete fleet automation and control.
Analyze fleet utilization (i.e., current & historical utilization reports).
Incident triggering of work orders.
Fleet projection & mix.
Automated authorization process.
Optimizing vehicle distribution.
Current vehicle status.
Support operational business plans.
Identify Non Revenue Movement (NRM) traffic violations.
Fuel purchase support.
Insurance renewal.
Registration & license renewal.
Vehicle availability & status (i.e., out of service, in garage, due for service, etc).
Support fleet planning, fleet distribution & fleet control.
The ability to measure Return On Investment (ROl) for each vehicle and vehicle type.
Supports transfer vehicles between outlets through Non Revenue Movements (NRM5).
Special fleet identification.
Track vehicles used Company Staff.
Police Cases Tracking.
User assigned vehicle ID.
Vehicle inspection sheet.
Support both temporary & permanent vehicle replacements.
VEHICLE MAINTENANCE AND SERVICES
Business Requirement
Track scheduled preventive maintenance.
Track breakdowns and maintenance repairs.
Track & monitor damages.
Complete work order follow up.
Track complete vehicle history that include transactions, services, maintenances and damages.
Key Performance Indicators (KPIs)
Key Performance Indicators, also known as KPI or Key Success Indicators (KSI), help an organization define and measure progress toward organizational goals.
Once an organization has analyzed its mission, identified all its stakeholders, and defined its goals, it needs a way to measure progress toward those goals. Key Performance Indicators are those measurements.
Our Car Rental system provides Top Management with an advanced dashboard that has many KPIs in which some of them are listed below:
No of Accidents
No of Allocated Cars
No of Cars
No of Rented Cars
Number Of Closed RA
Number Of New Cars
Number Of New Customers
Number Of Opened RA
Number Of Sold Cars
Total Collection
Total Discount
Total Rented Value
Utilization Rate